Business Intelligence – working with you to do better business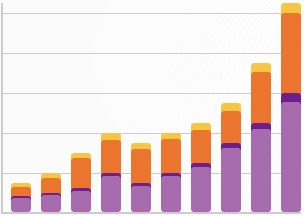 Get up-to-date data analysis on your .uk domain registrations against the rest of the market, to help you to make the best business decisions.
Sign in
Please enter your BI user email address and password to log in to see your data and reports.
Convenient reporting of your business data on registrations, renewals and forecasting accessible through a secure system.
Business Intelligence: Answers to your questions
Introduction to BI

Dynamic reports and monthly snapshots of your data - read more about the benefits of BI
Introduction to BI
Watch our BI getting started guide

From setting up a user to logging in to view your data, watch our short video guide to getting started with BI.
Watch our BI getting started guide
Help with BI

New to BI or have a specific question on how to use the system? See our FAQ page or email [email protected]
Help with BI
Minerva House, Edmund Halley Road, Oxford Science Park, OX4 4DQ, United Kingdom